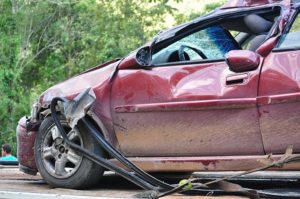 Some financial advisors recommend dropping uninsured motorist coverage to save money on your car insurance. But before you do that its important to understand what it covers.
Uninsured motorist (UM) provides compensation to you if you're involved in an accident caused by an uninsured driver or under-insured driver. It covers both bodily injury and property damage. In Georgia up to 20% of drivers have no insurance. Many more don't carry enough insurance to cover the costs of the damage they cause in an accident.
While its true that the cost to repair your car could be covered under the collision portion of your auto policy (if you have collision coverage), your rates would increase at renewal time. In my experience most people hate to see their rates go up for an accident that wasn't their fault.  Uninsured motorist is not an expensive coverage. We typically recommend you carry it because we see many claims paid out on UM and feel like it's a good value.
You have two decisions to make when deciding to carry UM coverage. The first is how much? Should you match your liability limit or take a lower amount? In Georgia you're required to sign a waiver if you take an amount of UM lower than your liability limit. We think it makes sense to provide the same coverage to yourself as you would to a 3rd party. For that reason we recommend you match your liability limit. Also, you can't buy a higher UM limit that your liability limit.
Have question?
Click here
to schedule a meeting with Walon!

The 2nd option is to buy either traditional (reduced by) UM or "added to" UM. In 2009 the state of Georgia changed its law to give people an option to buy "added to" UM coverage. Until then your UM coverage was always reduced by the amount of liability carried by the other party in the accident. For example if you carry $100,000 in UM and the person causing the accident has $100,00 in liability coverage your UM would not pay out. Your coverage would be "reduced by" the amount of the other party's liability. People complained because they felt they were paying premiums for a coverage they couldn't use.
In the same claims example, if you carried "added to" UM you would receive the $100,000 liability from the other party plus the $100,000 from your UM coverage if needed. We feel like the "added to" option leads to much happier claims settlements and typically recommend it to our clients.
Auto rates have gone up in Georgia and we all are looking for ways to save money. At HM Advisors we believe there are better ways to save than by lowering or eliminating your UM coverage.  We'd be happy to discuss those with you.