Tired of Swapping Dollars?
The HM Advisors proprietary process helps insulation contractors get out of the game of swapping dollars with insurance companies. Our mission is to put you in control of cost through a simple, four step process: Discovery, Strategy Implementation and Monitoring. This is a process designed to mitigate the risks you are aware of and uncover risks that may be hiding under the surface. Whether its lowering your lost time workers comp claims or reducing your auto accident frequency, its all part of the strategy.
Coverage When it counts.
We offer the core coverage you have heard of and specialty coverage that may be unfamiliar. Just a few of the coverage options we offer:
General Liability
Contractors Errors and Omissions
Contractors Pollution
Property and Business Interruption
Equipment Floater (Including Business Income and Rental Reimbursement)
Auto
Umbrella
Management Liability
Workers Comp –
Our Commitment To You:
Click here to view our full library of helpful insights into insurance and risk management for the insulation industry. HM Advisors is a proud member of the Insulation Contractors Association of America. Our hope is to provide relevant and helpful information to improve your position in the insurance marketplace.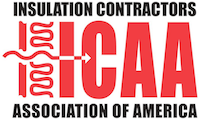 How to Contact Us:
Adam Martin
amartin@hm-advisors.com
Mobile: 843-250-5704