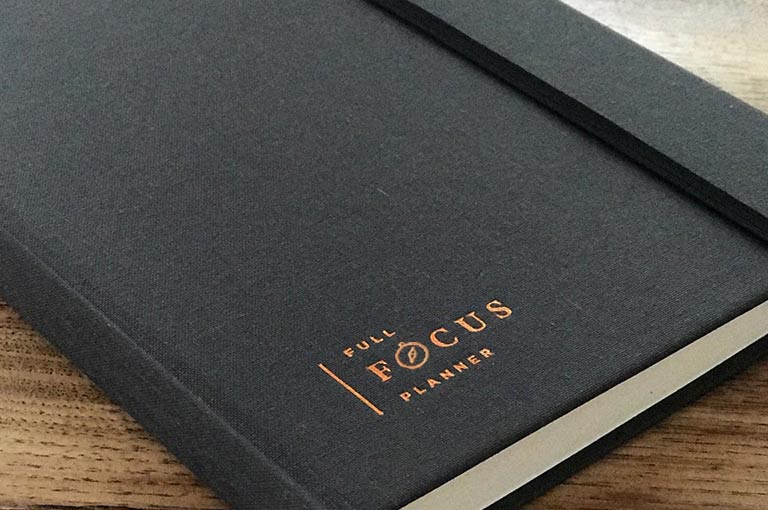 FREE STUFF ALERT – CLICK THE LINK FOR A FREE FULL FOCUS PLANNER
"Plan your work and work your plan". We have all heard this at some point in our business career. We have also heard; "A goal without a plan is a wish". I think the moral of these quotes and what life and business have taught me is to simply do something productive with my time.
If you are like me and most professional salespeople are, you need something or someone to keep you on track. No matter how proficient at your craft or successful you become you need both in your life. Based on a number of factors, I am in the top 20% of insurance producers nationally for our agency category. So is my partner, Andrew. So are many of my friends in this business. It may sound like I am bragging but I am not. I am simply putting it out there that I need help. I need a lot of help.
Have question?
Click here
to schedule a meeting with Josh!
The full focus planner helps me to determine what is important in my work and my life. It is a blank canvas that allows me to write down my goals, achievements, wins, and losses. Through the book, I have set up a rewards system for myself. If I write enough of these blogs… I get a reward. It could be a brand-new iPad, a trip with my family or even better a trip with just the wife. I hit a goal three years ago and bought an F150 Platinum. It was a fun day.
There are many things I love about the planner. I love the rituals you can create which is nothing more than a routine. I love the ideal week and putting big projects into the "rolling quarters" section of the planner. I think every business owner needs one of these or something similar.
For this reason, I am making an offer. If you are a business owner and 10 employees or more, schedule a meeting with me to talk about the planner. I will show you how it works and how it has helped my business strategy. After the meeting, I will send you a planner on my dime. If the meeting is in person, I will bring a planner to your office. It is really that simple. 10 employees or more.
To schedule your meeting, use my calendar app or go to www.hm-avisors.com/freebook and complete the form.